Covid-19 Updates: Reopening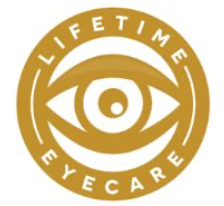 COVID19 Reopening
As always, and especially during the COVID-19 recovery period, we are committed to the health and safety of our patients and staff.​ ​Our office has been thoroughly sanitized to serve you.
We will continue to uphold our high standard of cleanliness as well as implement new protocols by ​strictly adhering to the CDC guidelines.
For your protection:
Patients will be pre-screened before appointment scheduling and screened at the office.
Appointment availability is limited in order to lessen foot traffic in the office, so we kindly ask that you please keep your appointment.
All patients, guests, and staff are expected to wear face coverings.
Temperatures will be taken for all who enter the office, including staff.
All patients are required to wash their hands with soap and water for at least 20 seconds or to use a hand sanitizer containing at least 65% alcohol content upon entering the office.
Patients will be asked to come alone to their appointment unless the patient is a minor or needing special assistance.
We will sanitize our exam rooms, equipment, and all surfaces before and after each patient.
We will disinfect all the frames that are worn by patients.
Curbside pick-up is available for glasses and/or contact lenses – please call or text us in advance.
For new patients, please fill out the new patient form before your appointment.
Please reschedule your appointment at least two weeks out if you have one of the following symptoms:

Cough
Shortness of breath or difficulty breathing
Fever
Chills
Muscle pain
Sore throat
New loss of taste or smell
THANK YOU FOR YOUR PATIENCE AND UNDERSTANDING.